About Una Vita Chiropractic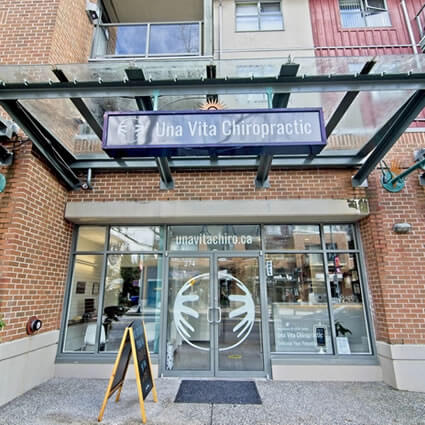 Welcome to our practice! You'll find a fun and uplifting environment when you walk through our doors. If you're enthusiastic about better health, meeting wellness goals and achieving your dreams Una Vita Chiropractic is the place for you!
Our Mission
Our mission is to provide the best possible care for our practice members, so they can live their best life. We believe in what we do, want you to believe as well and want to come to us for care. We will use the least possible intervention to provide you with the most relief.
A Hands-on Approach
Working with people who are enthusiastic about their health is inspiring. Especially those who are actively seeking to increase their level of wellness through chiropractic care. Dr. Barone believes in a team approach and works with practice members to achieve their goals.
We offer quality chiropractic care for whatever your problem may be. Providing the right adjustment for every practice member is our commitment to you. While your treatment protocol may change, making sure you receive stellar treatment remains the same.
Can You Help Me?
In Port Moody since 2000, our practice has helped thousands of people, just like you, get relief from pain and discomfort, heal their injuries and obtain their highest levels of health and wellness. Safe and effective, for young and old, chiropractic care has been proven to provide solutions for problems other medical professionals refuse to address.
Some conditions we have treated successfully are:
Headaches
Neck/shoulder pain
Low back/hip pain
Rotator cuff syndrome
Tennis elbow
Carpal tunnel syndrome
Knee problems and beyond
Discover Hope Today
Practice member satisfaction is important to us; we want you to feel comfortable in our practice. Reach out with your questions and concerns to any member of our staff. Contact us to discover why coming to Una Vita Chiropractic is the right move for you and your family.
Don't delay, contact us now!

About Una Vita Chiropractic | (604) 461-2725