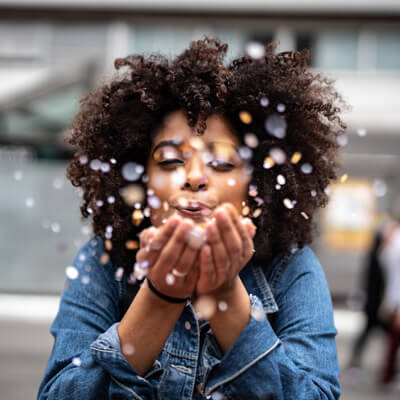 Una Vita Chiropractic Reviews
What Our Practice Members Say
At Una Vita Chiropractic we love when practice members share with us their feedback and comments after chiropractic care. Please read our practice members' testimonials below to see what other people have achieved through their tailored treatment plans with us.
Share your stories too! Click here to send us your feedback so that we can help to spread the word about the benefits of natural Una Vita Chiropractic care.
For more information, or to schedule an appointment contact us today.


Excellent Chiropractor
I have been going to Gary for over 5 years now, and about once a month, so very regularly. His relaxed, calm and easy-going demeanour masks a quirky sense of humour that makes you feel instantly comfortable. Gary is an excellent chiropractor, and I recommend his service to anyone! He has fixed my back over and over and over… Thanks Gary!
– Linda K.
Huge Impact On My Life
I visit Dr. Barone's office on a regular basis for my hip/back and shoulder pain. My biggest complaint is that I never wait long enough to enjoy the great magazines! I have struggled with day-to-day activities in the past, and without Dr. Barone I would not be able to do many of the things I do now on a daily basis. It has made a huge difference in my life. Thank you.
– Pam B.
Highly Recommend
As an ex-pro hockey player, my body has taken a beating over the course of my career and Dr. Barone has been there every step of the way in getting my body feeling back to normal. I would not hesitate to recommend Dr. Barone as he takes a long-term holistic approach to wellness, as opposed to just treating immediate symptoms for relief. In addition, the staff at Una Vita Chiropractic are genuine and friendly, which creates a great atmosphere for the office. Overall, Dr. Barone is someone I can fully trust and would highly recommend to anyone looking to improve life satisfaction and well-being.
– Jordan W.
Amazing
Dr. Barone is amazing! With the use of both ART and Graston techniques he had me up and running (literally) within three weeks of getting a shin splint. I am constantly blown away by the results I am getting for other long term injuries that I thought I had to 'deal with'. The office is great, and the service is superior!.
– Lisa B.
Life is More Enjoyable
I am glad that I found Dr. Barone. I had a pain in my feet and knees from running too much, too fast too soon ( I think..). I can't believe that I felt and saw the improvement following even the first treatment! I am running again pain free. My troubled right foot can step forward straight now. No more Ibuprofen! My life is a lot enjoyable and easier now. Arigato! Dr. Barone!
– Junko P.
Full Functionality Again
After one month of treatment with Dr Barone I had exponentially better results than two years of physiotherapy for a chronic Achilles problem. His treatments have given me full functionality again and eliminated almost all of the pain. I highly recommend his services.
– Cam H.
Quick Relief
I had an achilles problem, very painful, but in 6 treatments I was basically better. I had been unable to run for 5 months!!
– Jocelyn F.
Very Professional and Caring
I really got a lot of relief from Dr. Barone's treatment and would highly recommend him to anyone. He is very professional and is a very caring person. i think it is time for me to go visit him again.
– Georgina T.
Sports Pain Care
I originally went to see Dr. B for a weight lifting injury to a small muscle in my back. I was so happy with the treatment any sport related pains I go to Dr. B and don't even bother my GP. As an added bonus I don't have to budget an hour of wait time for my appointment. Thank's Dr. B!
– Phil L.
Pain is Gone
Dr. Barone saw me on my doctor's recommendation. A few treatments later and the pain was gone… Thank you.
– Yvonne A.
Feel My Best
Gary has been the latest chiropractor I have worked with and Gary will be my last. He spends the time to fully help me feel my best, and this is of great value to me. Thank you Gary for your unique ability to help me get healthy through your professionalism and expertise.
– Shaun M.


Una Vita Chiropractic Reviews | (604) 461-2725