Sports Chiropractic
in Port Moody
When
Dr. Barone
first opened his practice, everyone who walked through his door was young and athletic. He had triathletes, marathon runners, you name it. He even ended up working 10 Ironman competitions.
That inspired him to get certified in ART – Active Release Techniques. He's also has an ICSC – International Certificate in Sports Chiropractic. Certification as a Strength and Conditioning Specialist came next. Dr. Barone believes learning should be ongoing.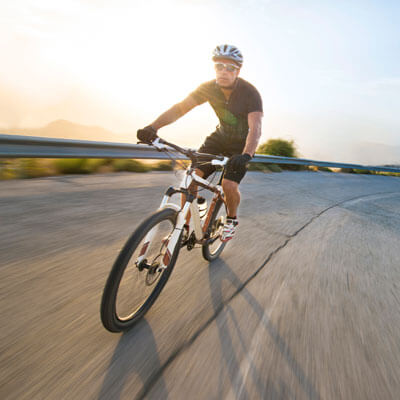 What is Sports Chiropractic?
All levels of athletes come into our office from youth sports to professionals. People living more active lives has a positive effect on overall health. Unfortunately, more activity can lead to an injury. Sports injuries can be minor, but when pain continues, with no sign of healing, it's time to see a chiropractor.
Sports Chiropractic is therapy to reduce pain, speed the healing process and correct any issues connected with your injury. Basic chiropractic principles are used, focusing on strength and conditioning in your rehabilitation.
An International Certified Sport Chiropractor is more than a DC. They receive advanced training during the certification process. Dr. Barone received expert-level knowledge in the field of sports medicine. How to use imaging systems such as x-ray, CT, MRI and Musculoskeletal Ultrasound is also taught.
Sports chiropractic treatment can help reduce soreness, increase ROM (range of motion), and improve flexibility, focus and coordination. Muscles function much better after an adjustment. Athletes recover faster from injury when restricted joints are released. Safely returning the athlete to activity not just healed, but stronger is our goal.
What to Expect
Dr. Barone sees a lot of sports injuries from ankle sprains to concussions. He does a lot of performance-based, interactive treatment. For example, he does a running analysis on a practice member by having them go outside the practice and run, so he can see how their injury manifests.
After adjustment, he will do the same testing to see where the difference is. Most people will notice enhanced performance after treatment.
Dr. Barone treats athletes of all ages, youth to adult. He believes it's very important to check children before they start sports. Making sure they are okay now can prevent long-term problems in the future.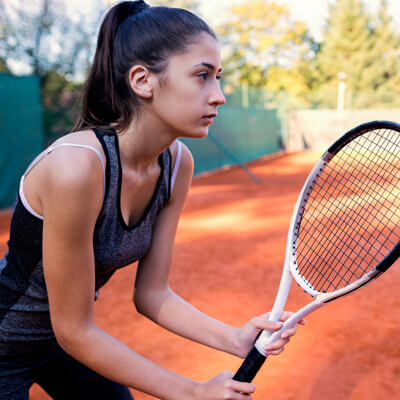 How Does it Help?
No matter the level of competition, injuries can occur. Regular maintenance care before activities can reduce the severity of an injury and might prevent it from happening. Many professional sports teams have made chiropractic care a part of their health regimen.
Sports chiropractic is used by athletes in sports like:
Baseball
Hockey
Track and more!
Your spine helps to anchor muscles throughout your body. Whatever impacts the spine affects your physical performance. When healthy, your spine can deal with the stress of daily life. If allowed to deteriorate, it can no longer handle trauma and your health suffers.
Some conditions that Sports Chiropractic can address are:
Sprains/strains
Contusions
Concussion
Injury rehabilitation
Pre- and post-surgical recovery
Book Your Visit Today
Sports chiropractic can make a difference for athletes at every level. Improved performance and injury prevention – a double incentive! Contact us today for an appointment and see the difference we can make in your game.
CONTACT US

Sports Chiropractor in Port Moody, Coquitlam BC | (604) 461-2725